The Photography Studio That Brings Out Your Confidence, Essence & Loving Expression!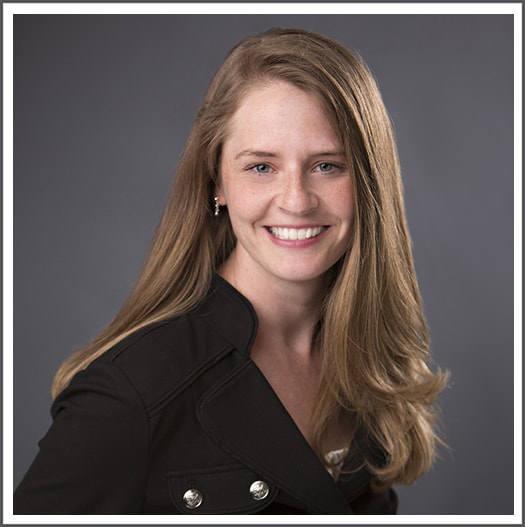 C41 Photography is a unique portrait studio which sees, understands, and values capturing memories and communicating confidence of one's persona and product. Known for creating portraits that speak to people, enhance memories, and capture feelings we'd be honored to have a conversation and learn your vision. 
From the down-to-earth persona, which makes you feel like your at home, Maggie Mellema makes all photography sessions fun and stress-free. With a passion for capturing the confidence of businesses and the unique essence of personalities, Maggie brings the technical experience and graceful attention to detail, allowing every photography session to come to life. An expert at creating the space to understand and build the vision is one of Maggie's favorite elements, and she's a natural at it. Give C41 Photography a call to create beautiful human art that makes your home or office feel complete.
Your journey with C41 starts before you arrive at the studio.
With the blending of more than a decade of experience with the superb ability to see the vision before it is captured, Maggie is a dynamic photographer and portraits artist who assists others in stepping forward in their daily mission.
With the superb ability to see the vision before it's captured, Maggie combines her passion and technical skills to capture that one-of-a-kind expression, the best pose, and personality of each person. Whether it is a family, a company, or a product (yes, products have personalities as well), her natural skill brings the ultimate vision to life one portrait at a time.
Whether you're a company seeking a professional image or a family looking to create an heirloom, you're in good hands with our customer journey process;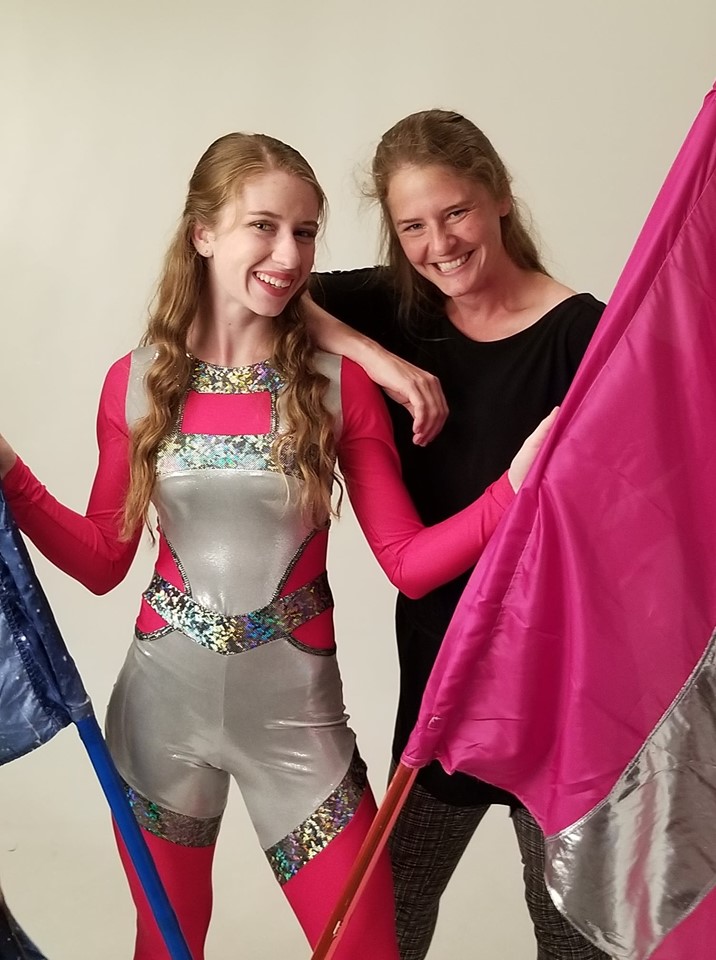 Superb Quality For Unforgettable Experiences & Genuine Relationships With Clients.
Never cutting corners to save a dollar, producing generation-lasting images and portraits by the most exceptional printmakers is a non-negotiable for the studio. Always using the best available materials and craftsmanship has enhanced session over session, creating an unforgettable experience and genuine relationships with clients.
Our Give Back To The Community
We also support many local charities and non-profit organizations and have a goal to contribute $100,000 of goods and services each year through fundraising efforts and partnerships. If you have an organization that is looking for an avenue to help raise funds, we'd love to talk with you!
Our mission is to create an investment-worthy, family heirloom you and future generations of your family will cherish. We strongly believe in the importance of capturing your family's legacy and displaying it prominently on your wall. We work tirelessly to provide an experience you won't soon forget and portraits you will be proud to display.
We would love to talk with you about who you hold most dear and create a group of portraits that reflects your emotions. Please take a moment to fill out our guest form below our videos, and we will be in touch.
Terms & Conditions
COMPETITIONS:
Entry is open only to persons 18 years and over, who are residents of Nebraska or Iowa and have not won a competition, prize or promotional item, with C41 Photography in the last 12 months.
To enter, completed original entry coupons must be received at the studio by the end of the promotion date. Late entries will not be accepted. Entry coupons not properly completed will be rejected. Contestants may enter as many times as they like provided original coupons are received prior to the closing date. Copies will not be accepted. Prize winners will be notified by mail, email or phone. The major prize winner will be the first valid entry coupon drawn on the day of the draw. First Prizes are valid for a period of 1 month from the date of draw. Consolation Prizes will have an 3 month expiry with the expiry date printed on the Gift Certificate. Prizes are for domestic portraiture and can not be used for commercial photography. Prizes are non transferable, not exchangeable or redeemable in whole or in part for any cash equivalent. Prizes cannot be used in conjunction with any other offer or promotion. The decision of the judges will be final and no correspondence shall be entered into.
GIFT CERTIFICATES/PROMOTIONAL VOUCHERS:
Must be redeemed by the holder prior to the expiry date, provided the holder has not redeemed a Competition Prize, Gift Certificate or Promotional Voucher with C41 Photography in the last 12 months (date calculated from the previous sitting date) Prizes are for domestic portraiture and can not be used for commercial photography or extended family photo shoots.
One voucher per household. Vouchers can not be combined.
APPOINTMENT HOLDING DEPOSITS
A holding fee / deposit will be required to secure and hold your appointments. This holding deposit ensures your commitment to the scheduled appointments.
The holding fee / deposit will be refunded at your Portrait Appointment, provided that you have completed both your photo shoot and purchasing appointment at the correctly scheduled time and date. Failure to attend or complete your scheduled appointment will result in the cancellation of any prize and the forfeiture of the holding deposit.
Reschedule Policy
We understand that life doesn't always go to plan which may result in the need to reschedule your appointment. In the event of this happening, we respectfully ask for 72 hours notice. We happy to include one reschedule. Additional reschedules would require a new holding deposit to be paid.
Cancellation Policy
If you are wanting to cancel your appointment, we will happily refund your holding deposit with at least 14 days notice.
SATURDAY APPOINTMENTS
To schedule a Saturday Appointment may require a $200 booking fee is required. This $200 fee can be debited from a voucher, or paid in addition to the holding deposit.
CAN I TRANSFER MY VOUCHER?
Promotional Vouchers and Gift Certificates are NON transferable. They are not exchangeable or redeemable in whole or in part for any cash equivalent. The vouchers and gift certificates cannot be used in conjunction with any other offer, prize or promotion. Only one (1) Gift Certificate or Promotional voucher/certificate can be used at a time. You cannot use the gift certificate or promotional voucher to purchase products from any other photo sessions.
FACEBOOK COMPETITION:
By entering our Facebook competition, the entrant acknowledges that the promotion is in no way sponsored, endorsed, administered by or associated with, Facebook in any way.
ARTISTIC CONTROL:
C41 Photography reserves artistic control over the design and content of each photoshoot. We may, at our discretion, decline to create certain types or styles of photography. We reserve the right to refuse to produce images at some sizes or combinations of sizes if we believe such images would or could be detrimental to our reputation as a professional studio or as professional photographers.
Clients should discuss their requirements with the studio prior to the photoshoot.
REFUSAL OF SERVICE:
C41 Photography reserves the right to refuse service if in our opinion the provision of service is likely to cause or has caused disruption to either staff members or the normal operation of business.
WHOLE FAMILY POLICY:
C41 Photography reserves the right to refuse service if the entire family does not attend the photographic shoot.
APPOINTMENT RESCHEDULE POLICY:
Gift Certificates and Promotional Vouchers entitle the holder to a SINGLE APPOINTMENT ONLY. Once made, an appointment can not be rescheduled and the Gift Certificate or Promotional Voucher is deemed to have been used in full at that original appointment time and date.
*NOTE: In exceptional circumstances, management may, at their sole discretion, reschedule an appointment and carry forward the Gift Certificate and holding fee / deposit
NO SHOW POLICY:
Non attendance (NO SHOW) at an appointment without notice, will result in the forfeiture of the holding / deposit fee. The Gift Certificate or Promotional Voucher is then deemed to have been used in full.
EXTENDED FAMILY POLICY:
Extended family's are deemed to be groups larger than 8. Different prices apply so please contact the studio for a current quote. Extended family bookings are taken at the discretion of the photographer and require an in studio consultation to make a booking. Promotional vouchers are not available for extended family shoots.
COPYRIGHT:
Unrestricted Copyright to all images created during the photo shoot that forms part of the Gift Certificate or Promotional Voucher or Referral Voucher is deemed to belong solely to Premier Studio
REFUNDS:
We are not required to provide a refund or replacement if you change your mind. But you can choose a refund or exchange if an item has a major problem.
This is when the item:
• has a problem that would have stopped someone from buying the item if they had known about it
• is unsafe
• is significantly different from the sample or description
• doesn't do what we said it would, or what you asked for and can't be easily fixed.
Alternatively, you can choose to keep the item and we will compensate you for any drop in value.
If the problem is not major, we will repair the item within a reasonable time. If it is not repaired in a reasonable time you can choose a refund or replacement. Please keep your proof of purchase—i.e. your receipt.